Ardglass will soon reap the benefits of a new Health and Wellbeing Clinic
Ardglass woman, Nuala Wills aims to open a new business in her home village in the near future. The new wellbeing clinic aims to provide a range of professional treatments to improve the wellbeing and quality of life for the people of Ardglass and surrounding areas.
The Ardglass Wellbeing Clinic has received grant funding approval from the South East Area Fisheries Local Action Group (SEA FLAG), who administers funding from the European Union and the Department of Agriculture, Environment and Rural Affairs (DAERA) through Union Priority 4 of the European Maritime and Fisheries Fund.
Ms Wills having worked in the health and wellbeing service industry around the world for numerous years, and seeing the benefits this brings to clients, is eager to provide this service to the people in her local fishing community of Ardglass. The Ardglass Wellbeing Clinic will offer a variety of treatments, to include injury treatment, acupuncture, taping, clinical massage, sports massage, women's health and fertility support treatments to name but a few. One of the main aims is to help fishermen and their families. Ms Wills commented the following:
'Firstly, I would like to thank SEA FLAG and DAERA for this fantastic initiative and the team for their support throughout the application process. I would also like to encourage others within the fishing communities to take this opportunity and contact SEA FLAG regarding their potential projects.'
Ms Wills continued;
'I am delighted to be able to provide health and wellbeing services in Ardglass. My aim is to support the fishermen and their families and boost the community wellbeing of Ardglass and surrounding areas. Coming from a fishing family and community, I know only too well that fishermen's health and that of their family, can suffer through their unpredictable and antisocial hours, mental and physical stress, as well as work-related injuries. I will be providing Acupuncture, Injury Treatment, Women's Health Treatments and Massage, offering flexible and convenient appointments to fit around the working hours of our unique hard-working fishing community. I want to help not just active fishermen but the whole fishing community, to improve their overall health and wellbeing. I am confident this new offering will have a positive impact on the community as a whole.'
SEA FLAG Chair, Alderman Carson commented:
'I am pleased that SEA FLAG has approved grant assistance for the creation of a new business in one of our fishing dependent communities. I believe it is important to use different approaches to engage with each community as one size does not fit all. I am therefore delighted that through this project the local fishermen will benefit from having access to these health and wellbeing services at a time and location that accommodates their work pattern. Fishing is a physically demanding job, where you can be exposed to particularly challenging working conditions and the provision of a local, convenient wellbeing clinic service in Ardglass will be a great benefit to the community. I look forward to seeing this project move forward in the future and develop a strong client base.'
Newry, Mourne and Down District Council Chairperson, Councillor Laura Devlin said:
'It is fantastic to see the benefits SEA FLAG is bringing to the fishing dependent communities, particularly providing much-needed financial support during these difficult unprecedent times. It is important that we continue to reinvigorate our communities and the local economy. I believe this facility will be a great asset to the village and surrounding areas, and I have no doubt that the community will benefit from this new local service.'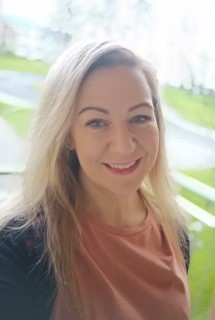 SEA FLAG is continuing to provide financial support to the fishing communities of Ardglass, Kilkeel and Portavogie and surrounding areas. The £2m funded programme is aimed at supporting projects which focus on the promotion of economic growth; business and job creation, and social inclusion; social wellbeing and cultural heritage in fisheries, aquaculture and maritime areas.
SEA FLAG is taking bookings for one-to-one virtual information sessions to provide information and guidance on the programme. For further information please contact a member of the SEA FLAG team on 0330 137 4051, sea@nmandd.org or visit the website at www.seaflag.co.uk.