During the current coronavirus pandemic, South East Area Fisheries Local Action Group (SEA FLAG) is delighted to announce that a nautical themed eco-garden, community and educational area has been approved for grant assistance from the European Union and the Department of Agriculture, Environment and Rural Affairs through Union Priority 4 of the European Maritime and Fisheries Fund.
The nautical themed eco-garden will be developed at St Nicholas' Primary School, Ardglass. Ardglass village is one of the main fishing ports in Northern Ireland. For generations the local fishing industry has had a symbolic relationship with the families and school in Ardglass. St Nicholas' Primary School is situated in the heart of the village and is seen as a hub for the families and wider community.
The project involves carrying out groundworks, and installing two towers, a frame with a reinforced cargo net, steps, a slide, a rope bridge and the bow of a ship. The frame will replicate a fishing boat, including netting filled with artificial fish, local to the Ardglass port, with sea life creatures fixed around the boat with buoys. There will also be an eco-garden area with plant and vegetable planters, bugs life trio, heavy duty picnic tables and an open playhouse. The project also involves inviting guest speakers from the environmental, fisheries, aquaculture and maritime sectors to deliver talks and activities to the community.
Theresa Taggart, St. Nicholas' Primary School Parents' Group Treasurer said, "The nautical themed eco-garden will complement the school's curriculum of outdoor play and embrace their natural environment, local habitats and enhance awareness of the local fishing industry in the village of Ardglass and surrounding areas. The garden will educate children and families on how to care for their environment, which will be supported by the creation of allotments that families can take care of and work together to maintain".
Theresa added, "I would like to take this opportunity to thank SEA FLAG and Northern Ireland Fish Producers' Organisation for their financial support which will make this project possible."
SEA FLAG Chair, Alderman Carson, commented, "This project will have a positive impact on the development and well-being of the children and young people of Ardglass and surrounding areas. This nautical themed eco-garden will enhance children's learning through play, focusing on their cultural and marine heritage which will help promote the fishing industry and encourage young people to consider a career in the local fishing sectors."
Newry, Mourne and Down District Council Chairperson, Councillor Charlie Casey said, ''I am pleased to see that SEA FLAG is continuing to provide funding to the fishing dependent communities during these difficult times. I believe this project will be a great opportunity for grandparents, parents and the wider community of Ardglass to come together to share their knowledge of the fishing industry to the younger generation''.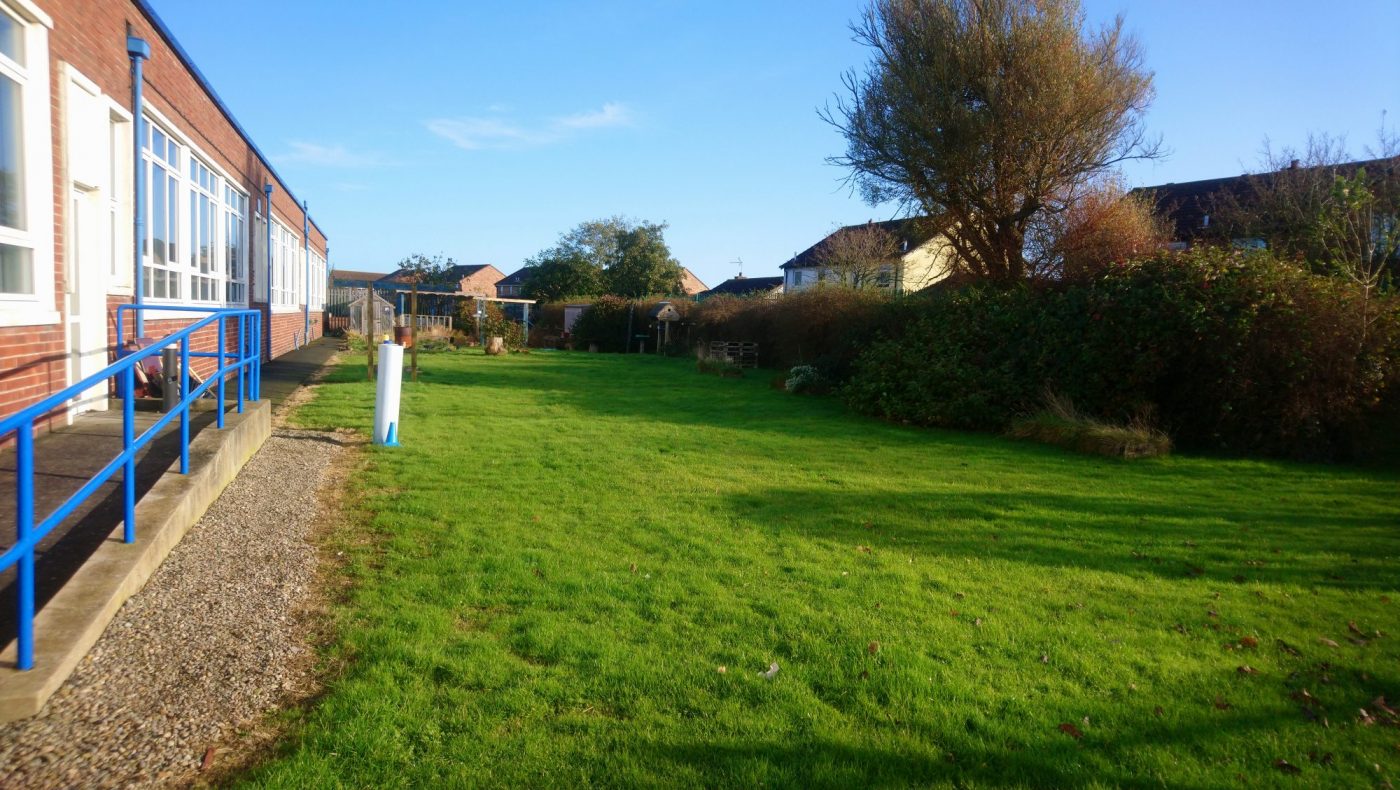 SEA FLAG is very keen to see this unutilised grassed area will be transformed now that the project has set sail to proceed.
SEA FLAG is continuing to provide financial support to the fishing communities of Ardglass, Kilkeel and Portavogie and would encourage businesses within the fishing, aquaculture and marine industries, community and voluntary sector to contact the SEA FLAG team on 0330 137 4051 or sea@nmandd.org to discuss any potential projects.
Project update: check out the final product here: Nautical Themed Eco-Garden