Under Union Priority 4, European Maritime and Fisheries Fund, funding was awarded to Down Business Centre enabling them to initiate a 'From Sea to Service' project.
The 'Sea to Service' delivery programme is a series of training workshops to be undertaken in the hospitality sector, with both Front and Back of House staff. These groups will comprise of management, servers, etc. The participating businesses will be made up of restaurants, cafes, pubs and takeaways, within the areas of Ardglass, Kilkeel and Portavogie. The purpose of these workshops is to instil a passion surrounding local seafood and fish produce, as well as allowing participating businesses to 'upsell' these dishes more effectively.
The project contributes to the Seaflag Objectives, with the project contributing to 3 out of the 5 stated targets;
Adding Value, through the potential creation of jobs and the promotion of innovation across all supply chain activities;
Diversification, through the linkages between the commercial fishing and the local hospitality sector promoting the maritime economy; and
Social and Cultural, through promoting the cultural heritage of fishing industry through the story of local seafood.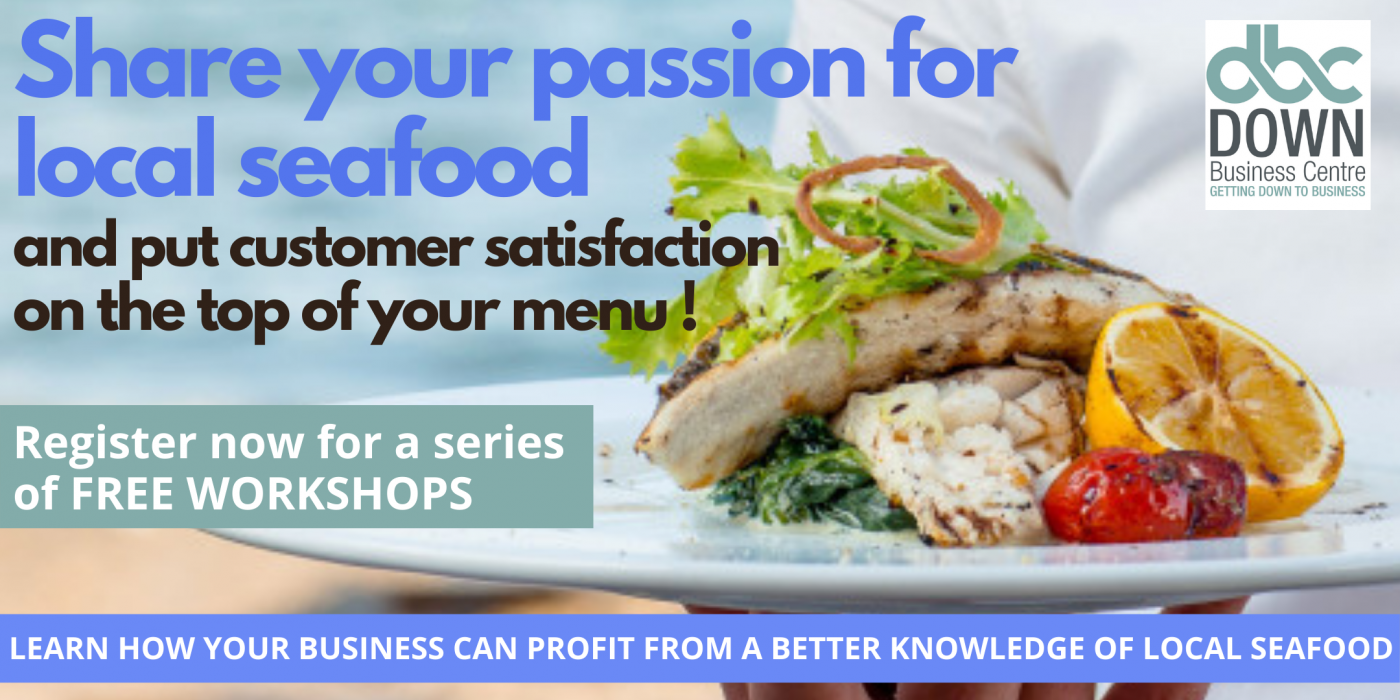 Info
---
Theme: Adding Value
Project: From Sea to Service
Location: Ardglass, Kilkeel and Portavogie