Northern Ireland Fisheries Harbour Authority (NIFHA) has recently installed two refrigerated bait stores, one at Ardglass Harbour and the other at Portavogie Harbour, funded through Union Priority 4 of the European Maritime and Fisheries Fund.
The new chilled storage facilities are welcomed by the local creel fishermen in the local fishing communities. With the benefit of the refrigerated storage, this will protect and preserve the quality of their bait, assisting to maximise the lifespan of the resource and maximise efficiencies. The central chill stores will enable the fishermen to increase the length of time bait is viable, increase the security and protection of the bait and will also reduce its potential for contamination.
The facilities will have a positive impact on the local creel fishermen of Ardglass and Portavogie.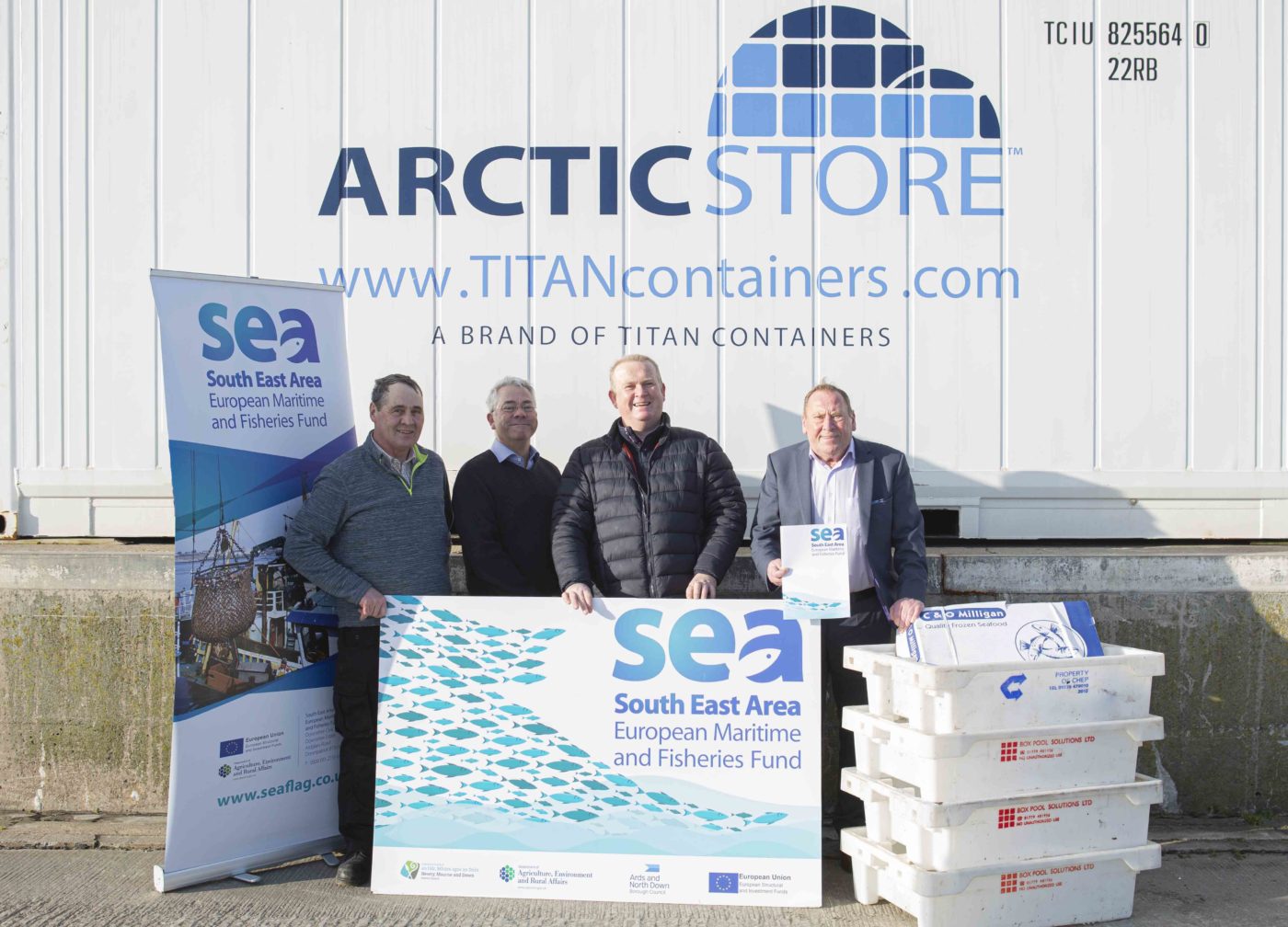 Info
---
Theme: Adding Value
Project: Bait Stores Ardglass & Portavogie
Location: Ardglass & Portavogie Harbours